IBM-AUSTRIA - PC-HW-Support    30 Aug 1999
Battery Pack (TP 380XD, 385XD, 380Z - 2635)


Battery Pack

-1- Turn the computer upside down.

Pull up the battery pack lock -2-, push it back -3-, and then pull up the battery pack -4-.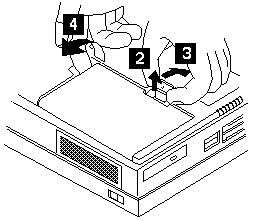 ---
More INFORMATION / HELP is available at the  IBM-HelpCenter

Please see the LEGAL  -  Trademark notice.
Feel free - send a 

  for any BUG on this page found - Thank you.