Dell™ Inspiron™ 600m Service Manual

Preparing to Work Inside the Computer

Recommended Tools

Computer Orientation

Screw Identification
---
CAUTION:

Only a certified service technician should perform repairs on your computer. Damage due to servicing that is not authorized by Dell is not covered by your warranty. Read and follow applicable instructions in safety instructions in the Owner's Manual that came with the computer.
CAUTION:

To prevent static damage to components inside your computer, discharge static electricity from your body before you touch any of your computer's electronic components. You can do so by touching an unpainted metal surface.
CAUTION:

Handle components and cards with care. Do not touch the components or contacts on a card. Hold a card by its edges or by its metal mounting bracket. Hold a component such as a microprocessor by its edges, not by its pins.
NOTICE:

To avoid damaging the computer, perform the following steps before you begin working inside the computer.
NOTE:

Ensure that the computer is off and not in a power management mode. If you cannot shut down the computer using the computer operating system, press and hold the power button for 4 seconds.
NOTICE:

To avoid damaging the system board, you must remove the main battery before you service the computer.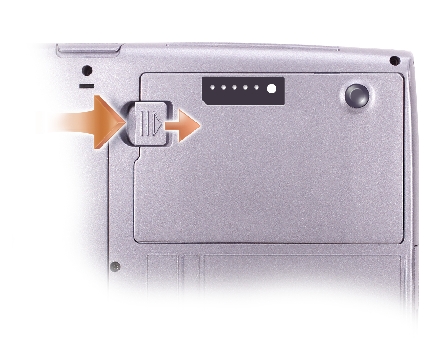 Remove any installed memory modules, Mini PCI cards, and modules, including a second battery if one is installed.


Remove the hard drive.


---
The procedures in this manual require the following tools:
---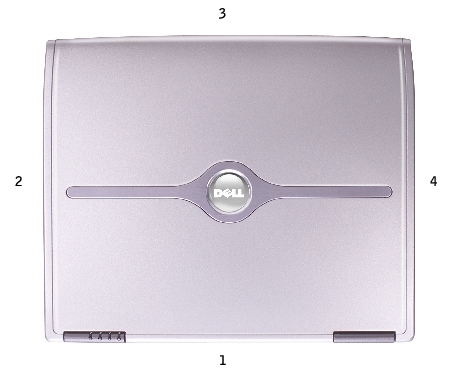 ---
When you are removing and replacing components, photocopy "Screw Identification" as a tool to lay out and keep track of the screws. The placemat provides the number of screws and their sizes.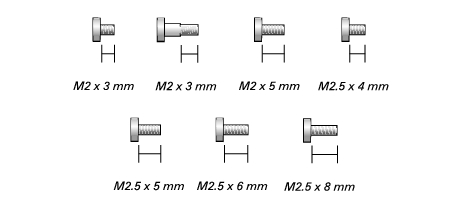 ---